Generate brackets with a click
Create pairings selecting the teams by draw or selecting them according to participants' time preferences.
Choose top-seeded players among the participants so they cannot play each other in the first round.
Generate 3rd position playoff.
The bracket takes the rampage into account guaranteeing the minimum number of matches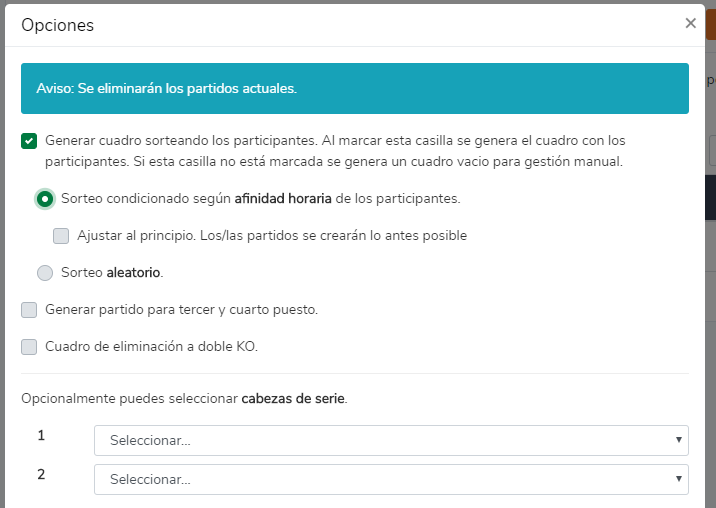 Automatic courts and schedules
Define the availability of the tracks and through online registration collects the time preferences of the participants.
Assign court/pitch preferences per category.
Set up the length for the matches and the minimum rest between matches/games. The system considers the players who simultaneously play in differents categories.