Create your league in 5 minutes
Automatically create a Round Robin calendar for matches/games of your championship.
Select the number of matches, single match, double match (home and away match).
Choose top-seeded players among the participants for the group stages or organize a random draw.
Configure the points awarded for wins, losses, draws and no show. Use our field editor for personalized points adwarding systems custom scoring systems.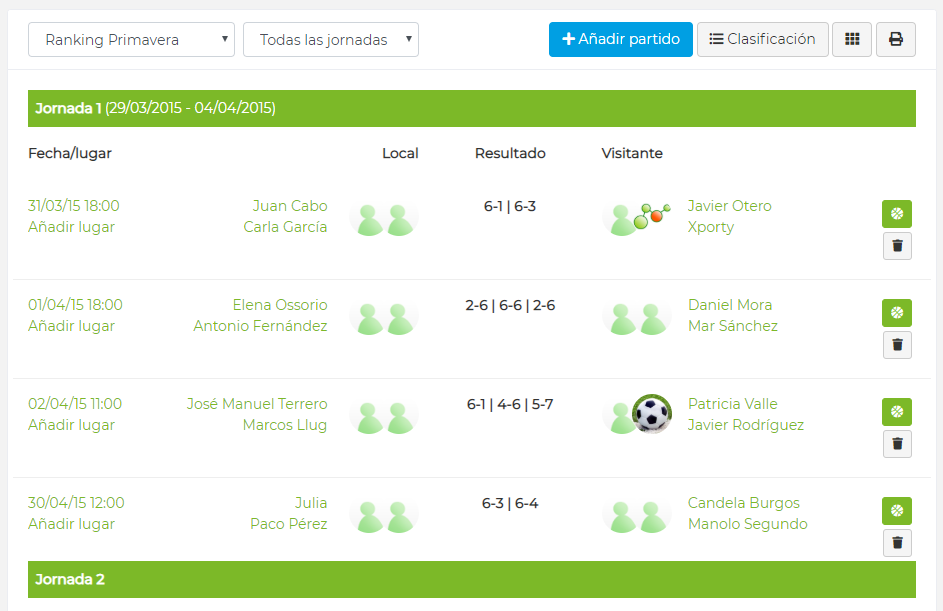 Automatic courts and schedules
Define the availability of the tracks and through online registration collects the time preferences of the participants.
Assign court/pitch preferences per category.
Set up the length for the matches and the minimum rest between matches/games. The system considers the players who simultaneously play in differents categories.