Ranking con múltiples fases
Este sistema de competición fomenta la competitividad y el interés de los jugadores a lo largo de la temporada.
El ranking se realiza en varias fases. En la fase inicial de la liga los participantes se distribuyen en varios grupos según su nivel inicial. Cada cierto tiempo definido por la organización se genera una nueva fase donde los participantes ascienden y descienden de grupo.
Generación de nuevas fases con ascensos y descensos automáticos.
Generación automática del calendario de partidos con un sólo click. Actualización en tiempo real del ranking.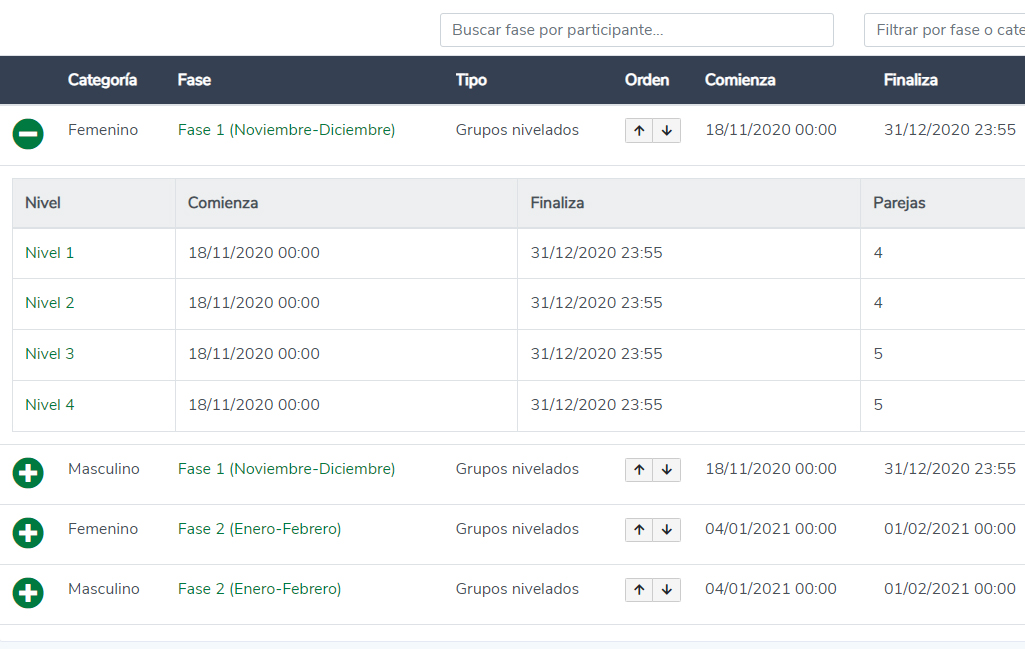 Web and mobile App
Players will be able to follow the competition from the Xporty website and mobile application.
Notifications of results, date changes, messages, etc.
Available for iOS and Android.
¿Necesitas una web y aplicación móvil personalizada con tu dominio, logo e imagen?. Infórmate aquí.