Easy registrations management
Registration form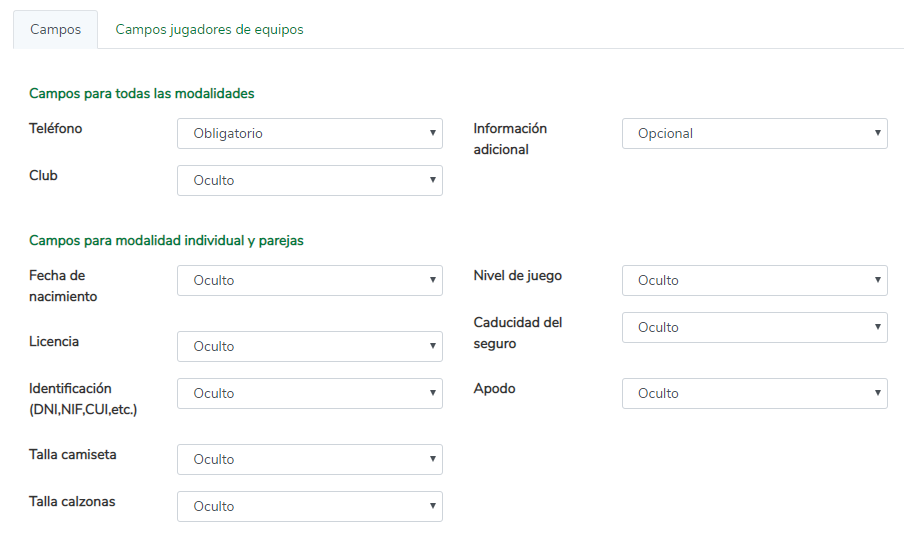 We make it easy for you to compile data about players and teams. We give you a big amount of fields to add to your registration form.
Multiple registration modalities: Single, doubles and teams.
For doubles tournaments where some players don't have a team mate you will be able to set a registration for the players list
Do you need to add custom fields? Keep reading...