Easy registrations management
Easily manage the registrations for your competition. Import participants from other championships or from Excel. Create registration forms adapted to you.
Manage the different payment options (transfer, by hand, online).
From the web of your competition participants will be able to easily register.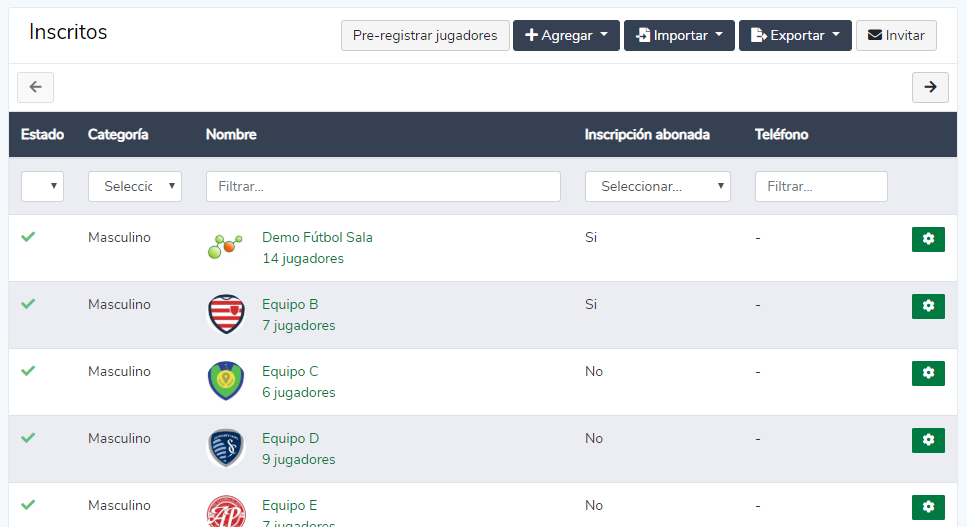 Registration form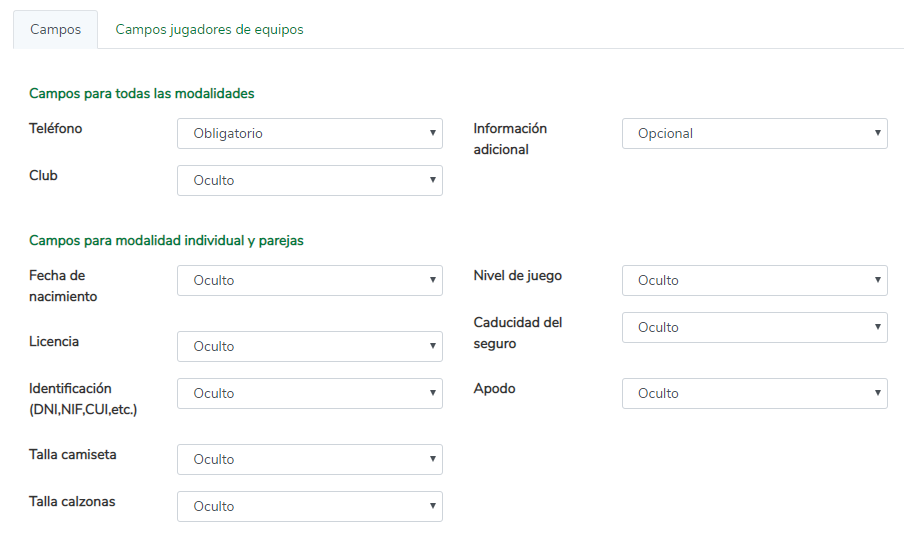 We make it easy for you to compile data about players and teams. We give you a big amount of fields to add to your registration form.
Multiple registration modalities: Single, doubles and teams.
For doubles tournaments where some players don't have a team mate you will be able to set a registration for the players list
Do you need to add custom fields? Keep reading...