Scoring tournaments
Circuits formed by scoring tournaments and several categories.
Forget about Excels to calculate the points. Configure the points obtained by each participant according to their final positions/standings in the tournament.
Assign points after each tournament with just one click. You can also manage the scorings manually.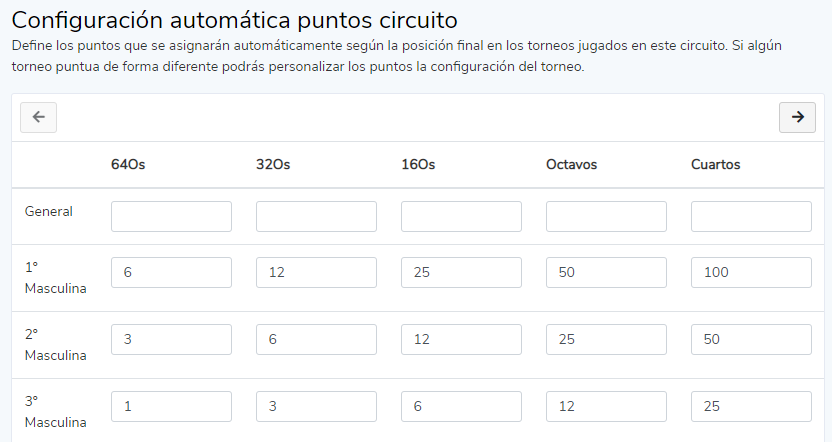 Contact us
Contact us or leave us your details and a member of Xporty will get back to you shortly.